MULTIPLE INDUSTRIES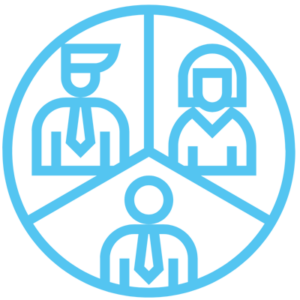 FINANCIAL SERVICES
The future of Financial Services companies will largely depend on their ability to adapt to the changing regulatory climate and adopt new technologies to stay competitive. New technology, cybersecurity, and increasing consumer expectations are set to disrupt traditional Financial Services businesses.
HEALTHCARE
Healthcare is one of the hottest and fastest growing industries today, with many factors contributing to the boom. An aging population and a push for preventative medicine is driving a need for healthcare professionals, while regulations and legislation make it more important than ever.
TECHNOLOGY
Pathway has a firm grasp on the disruptive technology, new business models, and changing regulatory landscape in order to create a more immersive customer experience. Our industry expertise and resources give you a true technology partner for the future.
ENERGY
Whether it's IT upgrades, training your staff on new regulations, or supplying you an expert workforce Pathway takes an wholistic view on what is happening in the industry, we have been able to help large multinational organizations as well as smaller niche companies drive the energy industry forward.
BIOPHARMA
We have the talent pool to supply you with a variety of skilled candidates, while our technology solutions can help you implement the latest technologies to stay on the cutting-edge of innovation. Our learning professionals can have your team trained and up-to-date on the technology and regulations shaping the industry both current and in the future.
GOVERNMENT
We understand how a focus on cybersecurity, increasing availability of data, undergoing a digital transformations, and modernizing legacy systems are impacting our partners in government. That is why we stay up-to-date on the latest government regulations, best practices, and changing technologies.
MANUFACTURING
With an understanding of the technology and process improvement driving change in manufacturing. Pathway places highly qualified candidates at all levels of manufacturing, works with some of the largest manufacturers to help improve their systems, and has trained their teams to work better, smarter, and more efficient.
SUPPLY CHAIN
Supply chain & logistics is the pipeline to customers. It's critical to have a partner like Pathway that understands the industry and technologies impacting it. We help our clients by providing a comprehensive sourcing strategy that enables them to easily engage temporary or contractor talent, employ full-time talent or train your existing workforce.